The smell of jalapeños filled the air of the Tio Pelon's Salsita kitchen as Oscar Perez, a 2011 UTSA alum and the real-life Tio Pelon, mixed the peppers in a large vat of boiling water. 
This is just one of the steps it takes to make one of the savory salsitas in the Tio Pelon line, a brand that was born out of Perez's downtown San Antonio apartment kitchen in 2015 and is now created in a commercial kitchen on the city's Westside. 
Perez, who graduated with a bachelor's degree in architecture, started a garden in his home. Rather than letting the homegrown produce go to waste, he decided to learn the canning process. After learning the basics, Perez acquired his grandmother Emma's secret salsa recipe, a staple in his family.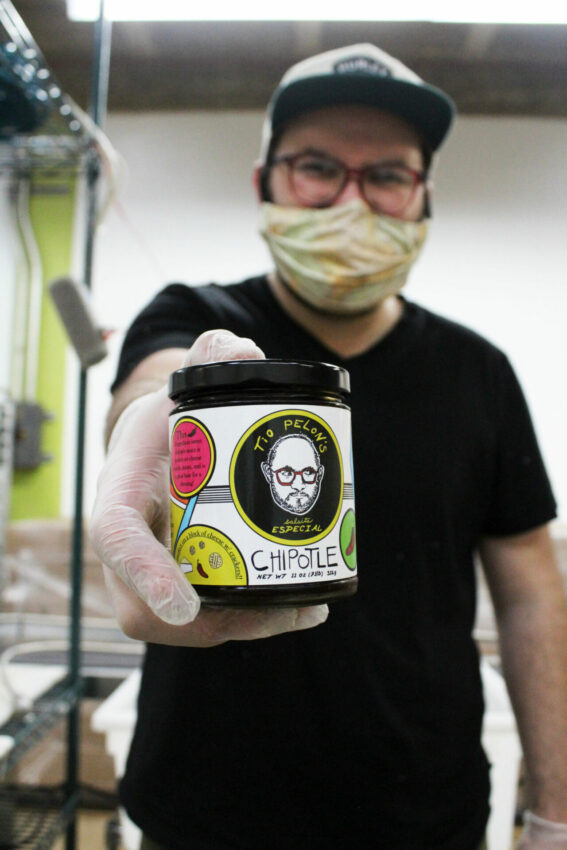 "I called her on the phone and told her about my project of learning how to can my produce and wanted to learn how to make her salsa," Perez says. "She always tells people how to make it, but it never comes out the same, so I went about my way of trying to recreate it. I made it per her instructions, and she gave me the thumbs-up of approval." 
Not long after, Perez took his nickname of "Tio Pelon," which loosely translates to "Uncle Baldie," and a doodle of himself a friend drew as the logo, and Tio Pelon's Salsita was born. Perez sold his creations on Facebook and eventually began setting up shop at local farmer's markets. 
"After coming up with the logo, I registered the business as an LLC, but I wanted to know how I could grow this and make it successful," Perez says. "I did my own research, but I also became part of San Antonio's LaunchSA. They have a program called Break Fast & Launch, which is for entrepreneurs starting a food-related business."
Tio Pelon's found its first retail home in 2017 at Larder at the Pearl's Hotel Emma. By the next year, Tio Pelon's was in about 30 stores. 
In 2020, the business saw its most exponential growth, forging partnerships with retailers such as Whole Foods, Randalls, Sprouts and H-E-B Central Market, Perez says. 
"Architecture and making Tio Pelon's aren't much different. It's about creating," Perez says. "It's not all about salsa making, it's about creating a brand. A lot of the stuff I learned in architecture school I am using today. I use the Adobe software I used in school. Architecture school also taught me about time and project management, which has definitely been a big part in expanding my business and brand." 
Salsita Emma, a pure red jalapeño Mexican style sauce, started it all. Now, Tio Pelon's features three other products ranging, from tomatillo to chipotle flavors. 
Perez credits his upbringing in the Rio Grande Valley and Mexican culture for serving as an inspiration for Tio Pelon's.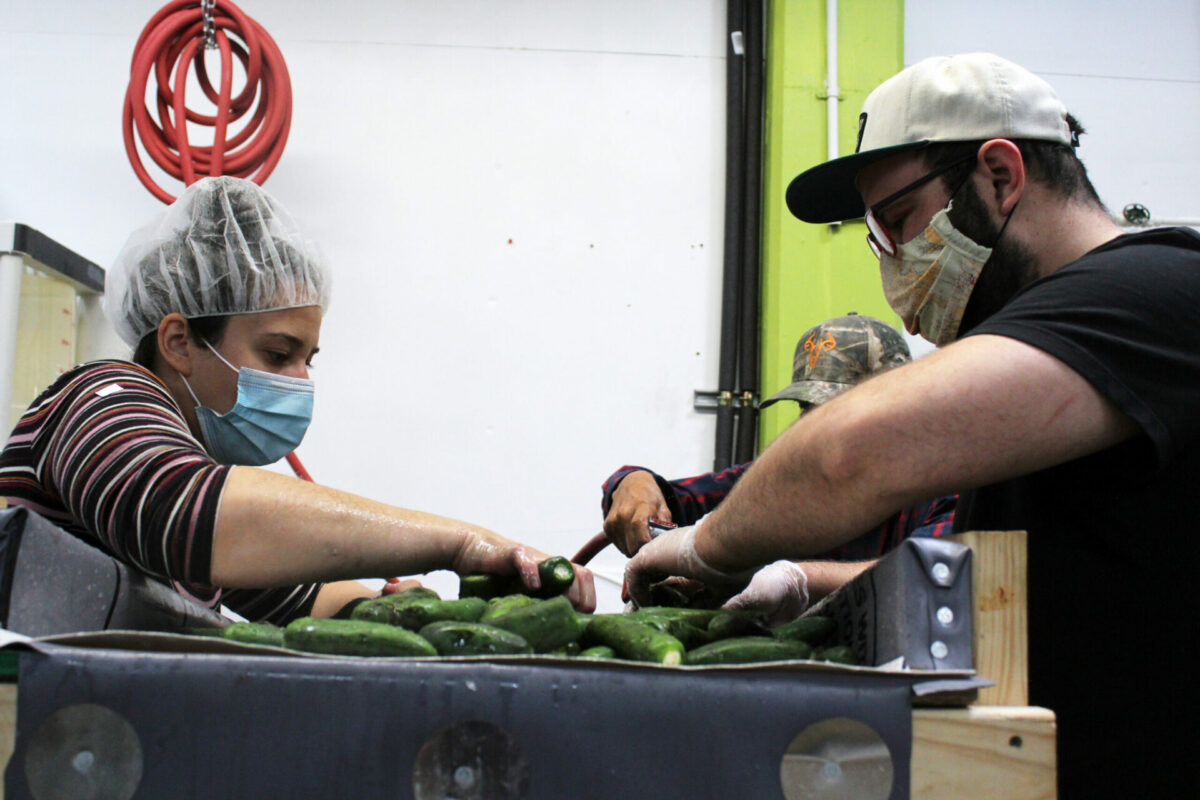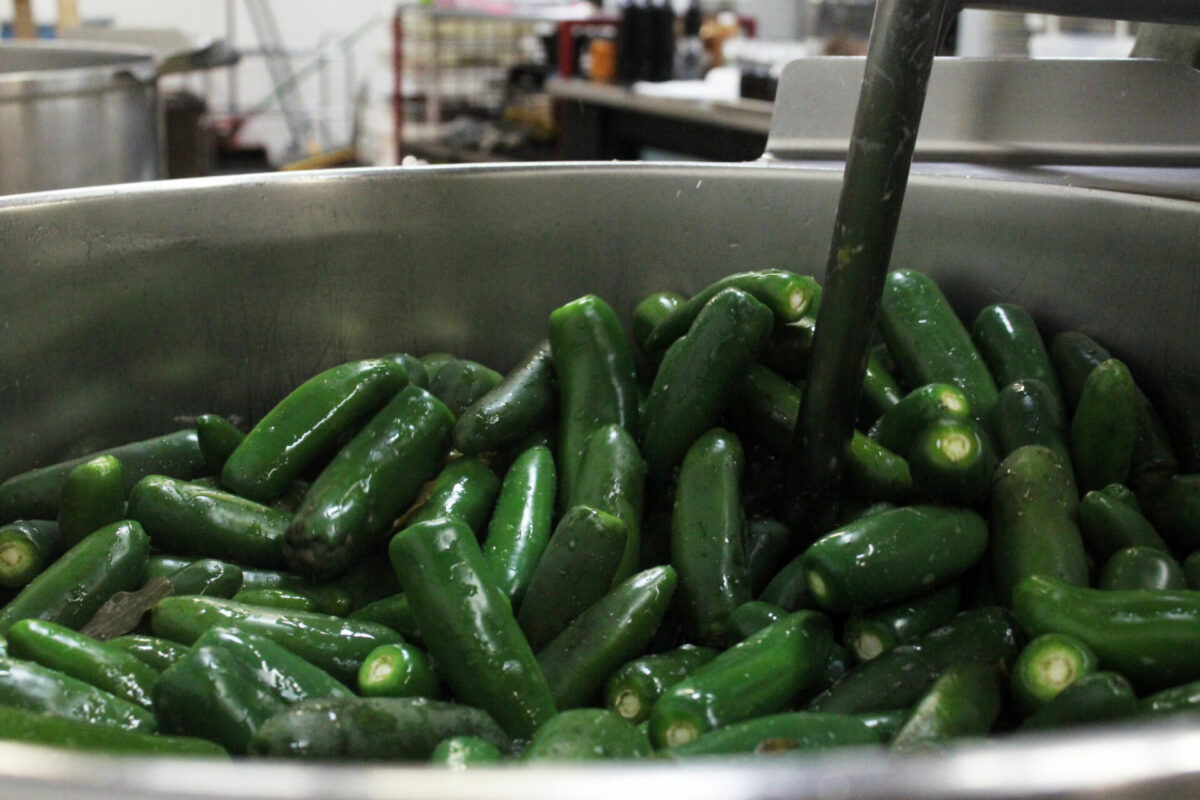 "Over there we're very ranchero. We love tacos, carne asadas. It's all about barbequing on the weekends," Perez says. "You go up to these taco stands on the border and they've got tons of salsas to choose from. Salsa or sauce is a key in Mexican cooking. You put it in chilaquiles, guisados. It's the base in a lot of our dishes. It's our culture." 
Perez hopes to one day share his culture with the rest of the country, taking Tio Pelon's Salsita nationwide. 
"We're already going to be in 18 states, so I want to be nationwide and be in bigger stores. Ultimately, we want to have an efficient system here and create jobs for our San Antonio people," he says.