When we think of data analysis, we often think of the complex algorithms and data points that drive the newest innovations in technology, science and artificial intelligence. We don't usually think of programs that provide grants to small businesses or provide homeowner's assistance funds.   
And yet, that's exactly what Mariella Ozuna, the chief innovation and technology officer for San Antonio for Growth on the Eastside (SAGE) is doing.  
"Data and analysis have meaning. These numbers really tell a story and give you clues to be more effective," she says.
For Ozuna '10, M.P.A. '17, data analysis is a combination of detective work and storytelling, and her daily work involves creating narratives about the greatest needs for the people
of Eastside San Antonio. 
Ozuna's main focus at SAGE is overseeing the Eastside Promise Zone, a 22-square-mile, federally designated geographic area for SAGE to offer "ladders of opportunity" based on highest need. The Promise Zone brings together partner agencies specializing in different things to achieve what's considered a "collective impact" approach at addressing priority community issues.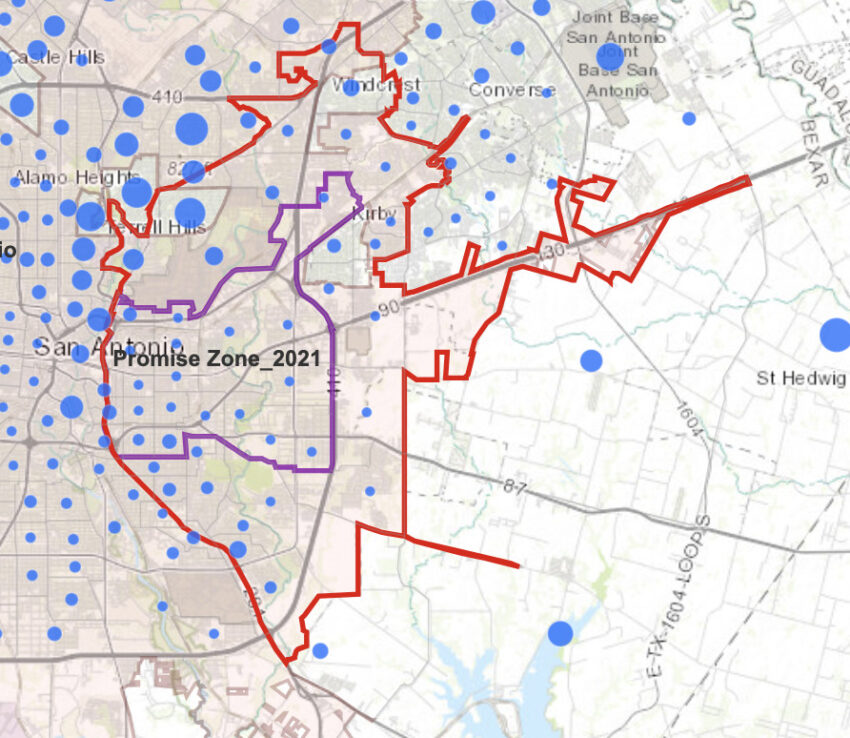 Ozuna captures the data from SAGE and its partners, including organizations such as United Way of San Antonio, San Antonio Police Department, Goodwill of San Antonio and San Antonio ISD. As they implement their programs and activities, she then measures the effectiveness, which allows her to make data-driven suggestions to achieve a greater impact and to make a stronger case for funding. 
"We find the meaning behind the raw data," Ozuna says. "I take all these data points and find the storyline. I find ways to better implement these community efforts to maximize effect. I feel really fortunate to be sitting in a place where I get to see how the data and evaluation translates to actual outcomes." 
Born and raised in San Antonio, this work is especially meaningful for Ozuna. With her position at SAGE, she has struck the right chord for her desire to affect change while working with data and programming. But it wasn't always like that. 
"I come from a family of public servants. My mother was a teacher, and my father was a firefighter. I knew I had to work in something that I found meaningful, that really served people," Ozuna says.
"I was building all of these skills and experience, specifically around program implementation and workforce development," she says. "I was very passionate and was really committed to making a difference." 
It was Ozuna's sister, who at that time was completing a Ph.D. in applied demography at UTSA, who encouraged her to pursue a graduate degree in public administration. The UTSA Master of Public Administration program (M.P.A.) helped Ozuna realize that she could still serve people and create change from a programmatic perspective.
With her work at SAGE, Ozuna is thriving personally and professionally. "The best part of my work is that it is different every day," she says. "I work in an organization that attempts to be adaptive to community needs, which poses challenges to an administrator, but that's my sweet spot."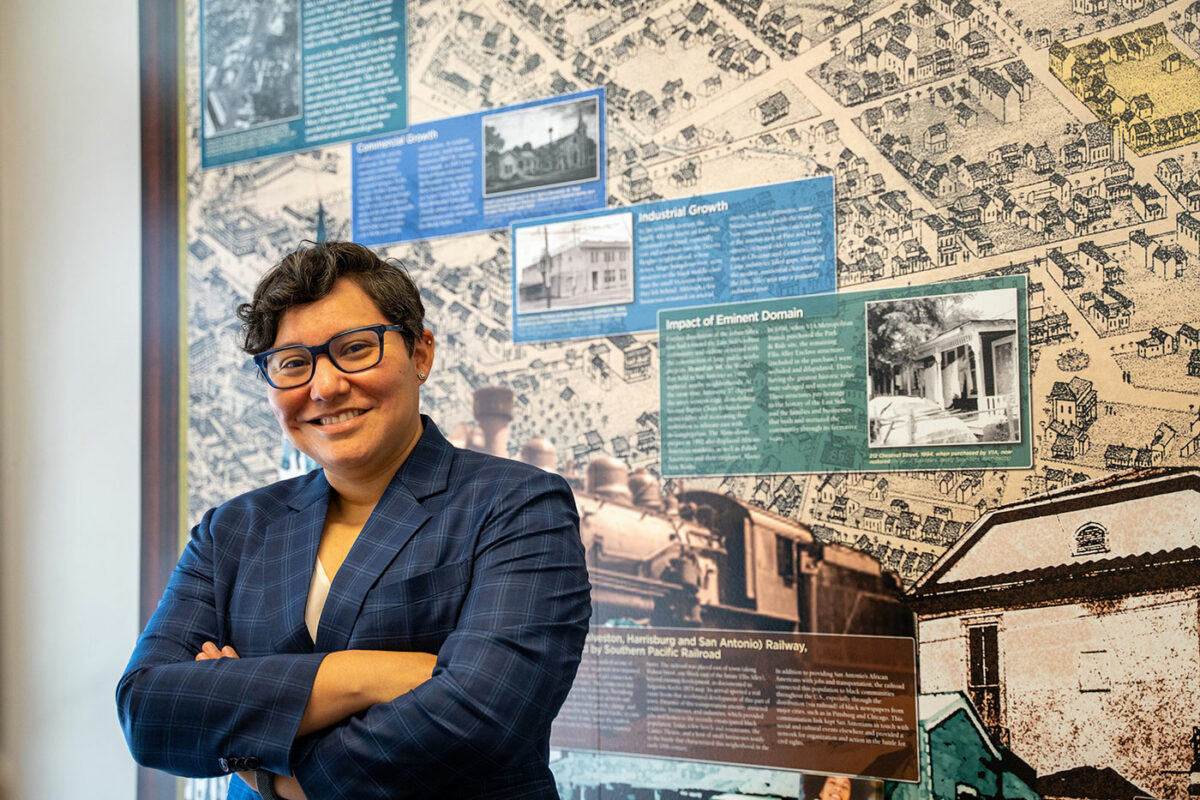 Ozuna's community service extends well beyond her work at SAGE. She is passionate about her role as a volunteer ride director for the Mission Trail Rotary Club Charity Bike Tour, where she coordinates the annual fundraising event to help local non-profits complete small-scale projects in San Antonio. Every year, the event raises between $20,000 to $35,000 that goes directly to local non-profits.
"It's about service above self," Ozuna says, "and it's really fulfilling and a fantastic way to meet like-minded people."
Ozuna also serves on the Alumni Leadership Circle for the UTSA College for Health, Community and Policy. "One of the best things about the Leadership Circle is that I can offer internship opportunities to UTSA students at SAGE," she says. "I really enjoy taking in interns and giving them those experiential learning opportunities."